Read Time:
4 Minute, 33 Second
Do you still remember the feeling when we were all in primary school, and our teacher will require us to bring a dictionary? They hope to actually have us be familiar with difficult words that we can use in our everyday lives.
Digital marketing can be challenging for some. Today, we are writing a compilation of words and their basic definition to help those who are new with digital marketing guide.
We are also offering this article to those who are already in-depth with the SEO business. We hope that this line up will go a long way.
And it always starts with an A and ends with a Z…
Read About Digital Marketing Steps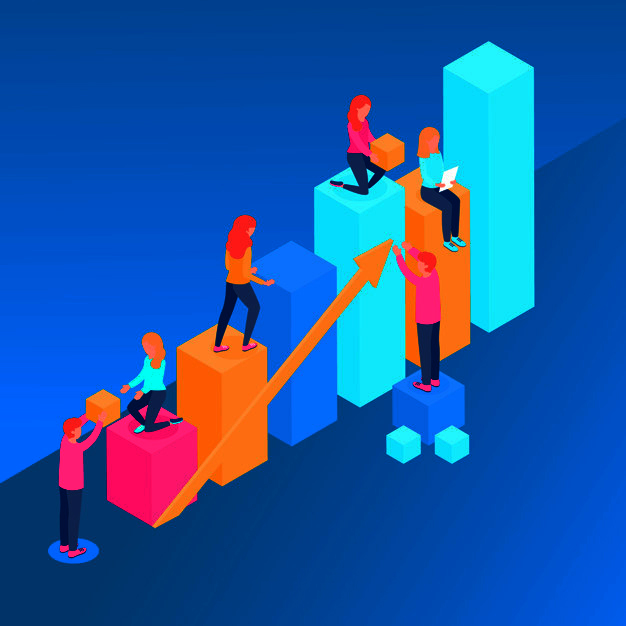 Avatar
Avatar is the graphical representation of an individual that creates a profile online. It can also represent internet forums and online communities.
Backlinks
These are the links from a website to another. Usually, these are the links outside your domain that point to your main webpage.
Cloak
These are improper SEO practices. True that you can get your webpage ranking high, but you can also suffer the consequences of being banned if you are caught doing this.
Cloaking is widely known as "black hat" which also means a violation of Google's guidelines.
Domain
The email has changed how people communicate. It is far more efficient than the traditional snail mail. The email had changed the way people do their businesses.
Transactions are now quickly processed. Complaints and disagreements are resolved quicker.
Fullstack
Fullstack developers are the experts in developing server and client software. They are also pro in CSS and HTML.
Fullstack developers deal with both frontend and backend programming its also important part of digital marketing.
Google Ads
Google Ads is the ball game of every business. This is the Google platform that allows all businesses to advertise their services and products.
Pay per click advertising is where the magic begins. So far, this is the most effective and affordable way of digital marketing.
Hashtag
The hashtag is very famous with the Millenials. The hashtag sign is being placed next to a word that you want to trend high. Twitter measures trending topics by compiling all tweets with the same hash.
Instagram
Facebook now owns Instagram. This is the first photo-sharing social media platform. Business owners can easily share helpful infographics and photos that will entice people to buy whatever they are selling.
Java
Java is a programming language or a collection of programs that help develop and run different programs in digital marketing.
Keywords
In digital marketing, keywords are words or groups of words that a person types in the Google search engine.
Low Fidelity Design
Low fidelity prototyping is an efficient way to translate high-level design concepts into tangible artifacts.
Marketing
Marketing is an act of introducing your product or services in the market. It can be through traditional marketing or online digital marketing, You want to know how can marketing works then read our full step by step Integrated Digital Marketing Strategy
Newsfeed
The newsfeed is a section in Social Media platforms that display different posts from users. Newsfeed buzzes typically with the most up to date posts.
Organic Lead
Organic leads are people who find your business by searching for a product or service from the search engine. These are the people who do not know your direct website.
They were able to find you by typing a keyword in Google, and you came up as a search result.
PPC
PPC means Pay per Click. It is a types of digital marketing where a business pays a fee to Google whenever someone clicks on their ads.
Quality Assurance
It is a set of activities to ensure that a website meets Google requirements. The quality assurance also checks for errors, potential points of failure, and weaknesses before it goes live.
Reach
Reach defines the total number of people who saw and reviewed your website.
Sharing
Sharing a particular post, especially in Social Media, is the easiest way to go viral. This is an action where a specific user passes any information to their followers and friends. Social Media platforms make this process easy.
Trending
Trending means the top subject that has been the talk of everyone in Social Media and online.
User
We call the person who uses the application or website, a user.
VLOG
Unlike traditional blogging where the author writes a whole big story about a specific subject, vlogging or vlog is a video that presents information about a particular experience, topic, events, or places.
Wireframe
The wireframe is the backbone of a web page. It defines the interface elements on key pages.
XML Sitemap
An XML sitemap is a list of your website's URL. It acts as a roadmap that leads the path to Google.
YouTube
YouTube is the leading Social Media platforms for videos.
Z – I cannot think of any SEO term that starts with Z.
You… I really wish that this long digital marketing guide helps you get a better grip with SEO.
I know these are just basic, but I am trusting that it can take you further. Please share this digital marketing guide for others to learn more about these words and key phrases in SEO.
You are also welcome to drop a comment below. Do not hesitate to ask questions if something is not clear to you about SEO Digital Marketing guide as will always be here to help you.