Read Time:
5 Minute, 42 Second
Do you know that retaining customers is a lot cheaper than earning new ones? This is proven true by many studies. This article will talk to you about applicable customer retention drives that SEO companies apply, which can help your business save money and effort. Businesses should maintain increasing customer retention and customer loyalty with digital marketing.
Digital Marketing Secrets for Customer Retention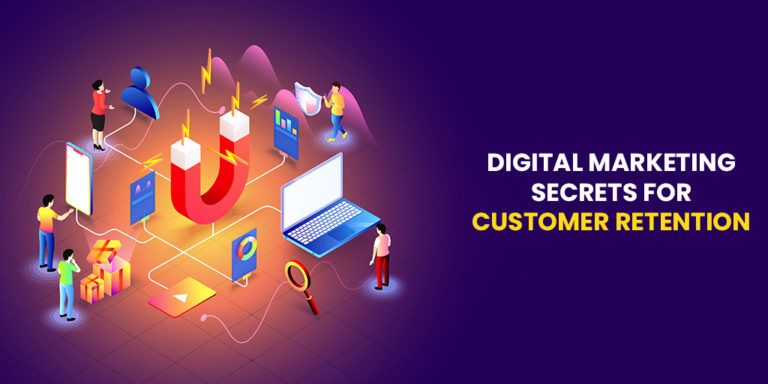 Analytics and Data Gathering
Studying your market is the best knowledge a business could hold. You need to know your customers in a more profound sense because it will be an eye-opener to you and the rest of your team. If you know your customers, you will know which products or services catch their attention.
Most data analytic tools will show relevant information like age group, location, gender, websites they visited, which ones they clicked, and many more.
Analytics will let you know if your click-to-action is effective or if it needs improvement.
Unique Content
As compared to the traditional store where people choose to go back because of human interaction, the digital market has to have that special touch that will make the customers remember them.
Since purchasing online will not require person-to-person interaction, customers will rely on how your product fits their needs. Digital marketers will make sure that unique and specific blogs will leave a footmark on your customer's heart.
Catchy pictures and concise product descriptions will help your click-to-action rate increase.
Automation
Getting ahead of administrative tasks can be a challenge if you are managing over 200 accounts. You will surely need the assistance of professional digital marketers. Their offers include automation that will help you nurture and create a long-lasting relationship with your customers.
With this, you can automatically send a survey after a customer receives the product or service. Automatic email messages can also be sent to your customers, depending on your set schedule. In this way, your patrons will be more engaged and updated with the products and services that you are offering.
Mobile App and Web Design
How do you present your company online? How is your brand standing? Your online presence matters, especially now that more than 80 percent of the world's population are online.
The images and words that will appear on your website need to catch your customer's attention.
At the same time, your mobile app should be as effective as your web design. Digital marketers can make this happen.
Effective Client Retention Strategies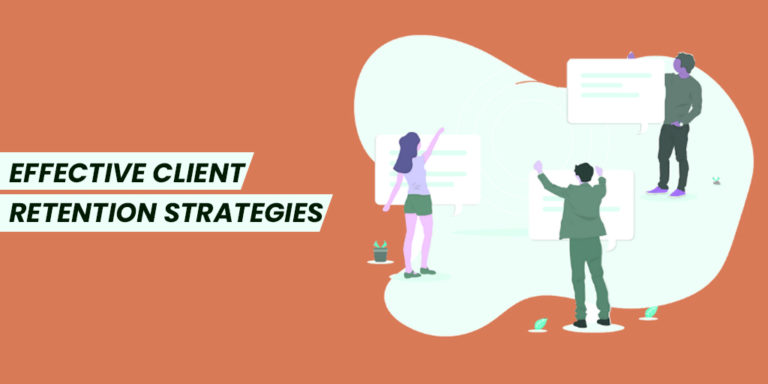 Focus on Your Best Item or Niche and Present Them Digitally
Start with one service that will help your customers in their business, and work on improving that as much as you can. As your SEO effort continues to give you positive results from your clients, you will find it easier to attract potential clients for that service while retaining your existing customers.
This will only show your patrons that you are continuously working to improve and add value to their business.
Create Automation That Will Remind You to Contact Your Customers
Contact your client before they call you. This does wonders to the relationship because they are busy. They do not have the time to pick up the phone and talk to you. Why not set an email that will automatically send email messages or text messages? Automation will do wonders. It will make the customers valued.
Digital marketing approaches like this do wonders. Your customers will trust you more. It shows them you care and you have their best interest in mind. Choose automation that will offer them new insights on improving your existing products and services.
You can also use this platform to ask for feedback. There are many reasons why you may want to reach out to them, but make sure that you reach out to them before they reach out to you.
Create a Recurring Stream of Revenue
There are a lot of ways that go about doing this. Secure the repeat customers that will give you revenue month after month. It will be easier for you if your SEO company can design a CRM portal that will show you all the currently enrolled customers to repeat purchases.
Create Apps That Will Make Your Client's Life Easier
Think of ways that you can do to make it easier for your customers. What is it that you can take off of their plate and put on to your own? By doing so, keeping your existing clients will be easier for you because you made it as easy as possible for them.
Think of improvements that can take off some of their tasks; you can start by contributing useful images or writing helpful content to help them with their business. This will also help you keep your projects on time because this is the biggest reason why projects are getting delayed.
Educate Your Customers
Think about lead magnets that you can create to attract clients; what are the things that we can put out there to add more value to our business? Educate your clients along the way so that they continue to see that we are keeping them informed that we are staying on top of things. They will know that they are in good hands.
There are a lot of different forms on how you want to do it. It can be in the form of an email or by blogs depending on your SEO Manager's liking.
You can create a 2-minute video showing and telling them all the information they need to know. Choose which one is the most effective to get the best result.
Reward Them for Being Loyal
Look at specific increments on when you want to reward your customers. You can send a thank you email, or if you are feeling generous, you may want to add a discount card that they can use on their next purchase. Think of something that will convey the message of thanking them for staying with you.
Connect Your Clients with Others
Most of the time, we have this drive to do almost everything for our customers. We do not want them talking to somebody else because we are afraid to lose them.
Start building up your Rolodex of contacts. In this way, if your clients need something that you do not offer, you can confidently refer a reliable partner to them.
These are just the essential things that you can do for retaining customers. The list can go on and on if you are a customer-centric business. SEO strategies are really effective in sustaining your existing client.
Please drop us a comment below on how you can keep your existing customers while attracting new customers on the side. We want to gather all the best practices there is to help start-up businesses and alike.