Read Time:
7 Minute, 57 Second
In this article, I am sharing with you the top 10 most effective strategies to generate positive word of mouth through digital marketing in 2020.
You will also learn about the top-class word of mouth advertising tips for service-based businesses and technique to get more share via word of mouth marketing for your blog post.
Getting a referral is a game-changer for almost every business. It is like hitting a sure win from the lottery. It takes a lot of effort to be referred to someone.
How can you support a business with the right amount of positive word of mouth advertising? We cannot deny that this is the most effective marketing strategy.
Let's discuss the 10 ways how service-based businesses can generate positive word of mouth with digital marketing.
Social media is an essential tool that brands can use in marketing. Its continued growth in popularity means there has never been an easier way for consumers and brands to get their efforts out there.
It is only imperative to target the right people in the right place with the right message.
Studies show that 92 per cent of those rely on recommendations of our friends over any other form of advertising. They also revealed that 70 per cent of online consumers trust the opinions of other consumers online rather than that of a business. 
It is only imperative to target the right people in the right place with the right message.
Top Class Word of Mouth Advertising Tips for Service-Based Businesses
The voice and opinion of the customer is the best way to market your business. Many businesses can generate positive feedback if they can provide the best customer service experience to the totality of their customers. This statement is true in all parts of the world.
You can easily get noticed by potential customers if your brand has high product ratings.
Choose an effective Influencer when you design your influencer marketing strategy. We all know that people tend to follow and talk about celebrities and famous people all the time. Choose the right personality that will endorse your brand. More often than not, people will most likely want to access whatever brand it is that a celebrity is endorsing.
Give something in exchange for this referral. This is one of the best serviced-based approaches to secure positive word of mouth promotion. Give a discount or a freebie for every successful referral until you get your brand at the top. Incentivized your referral program because it is one of the most effective marketing tactics.
Design an effective way of soliciting feedback and reviews from customers. Most of our customers are advised to contact us via email. The digital marketing agency can create a marketing campaign that will effectively capture reviews and post it in a way that it can attract more new customers with zero bounce rate.
Impress your audience with high-quality content. Capture your audience's attention by showing them materials, visuals, and contents that will satisfy their eyes and pique their interests. Contents should include helpful information that will remain in their memory and will make them do business with you. Always remember that your customers know where they can find you. You have to make your stories and content concise and crisp. The information that you write about your company needs to have an impact on making this campaign a success. You can include news and trends about the services that you offer.
As mentioned, service-based businesses can generate good feedback. Apart from the conventional way of soliciting reviews, you may step up the game by asking for a video testimonial. In this way, your existing customer can invite more potential customers through positive mouth marketing. The video should say why this customer recommends the specific services that you offer. Video testimonials help to generate referrals to both parties. You can include your phone number on the actual video so that potential buyers will know how to reach you. This is one of the coolest trends used in the word of mouth marketing.
Show that you are a leader. Make this impression clear to your customers. Most of your patrons know the products or services you offer but make them want to share this with a friend. Work on your strategy on creating your brand's reliability. Make them think that you know exactly why they need you. Marketing strategies will vary on many different factors and make sure that you are covering all of them.
Create a Facebook page and manage it well. It is free, plus, you can get all these clients that you worked for in the past into one place. You can add your potential clients into this page, and they can get updates about your company every time that you publish news and articles. This page will make it easier for you to spread the word about how good your business is. Your supporters are all on one page, and they will vouch for your excellent service. Make use of this social media platform effectively.
Talk to your customer. There is nothing rawer than asking your clients about their first-hand experience with your service. Ask them how likely it is that they will recommend it to their friends and family members. You can send them an email. You can also solicit for their family member's email address. When they replied, you can send them a thank you note with a small gift on the side.
Responding to customer feedback is the best word of mouth marketing strategy. If the customer gives you a bad review, communicate with them and make it right. By doing so, you are creating a clean reputation for your company. Others may see the bad review, but they will know that you did something to rectify the issue. Your business should have a strong customer service support to make this happen.
Build an effective brand ambassador. It is true. Not everybody will love every single thing that your business sells. There is some risk in being original at all costs. Your business cannot be all things to people. You should do the right thing to the right people. Know how your ideal clients are. Before you focus on the right client, you should know your business's core defining principles.
As a digital marketing agency, you need to understand what elements go towards making up a viral campaign.
Start by asking yourself these simple questions:
Who are you sharing your content?
Who is your brand targeting?
Are they already engaged?
Are they sharing your content?
What is the most effective way of delivering your content to those people? Is it by using audio, written, visual medium of content?
Where is your audience online?
When will your contents be shared?
Why would anyone share your content?
There are different digital marketing platforms to choose from; you cannot just rely on Facebook or Twitter to spread your message effectively.
The rise of Vines and Snapchats proves that more and more people are opting to send their message out in short video clips.
Many digital marketers have identified that page view in social media is 94 percent higher if they have images or visual elements. It is also known that YouTube reaches more people ages 18 to 34 than any of the cable networks.
Ensure that your message is time-specific. You need to seize the day if you are writing popular content. Be sure that your content is published at the time that most people are going to be online.
How to Get People Share Your Content Via Word of Mouth Marketing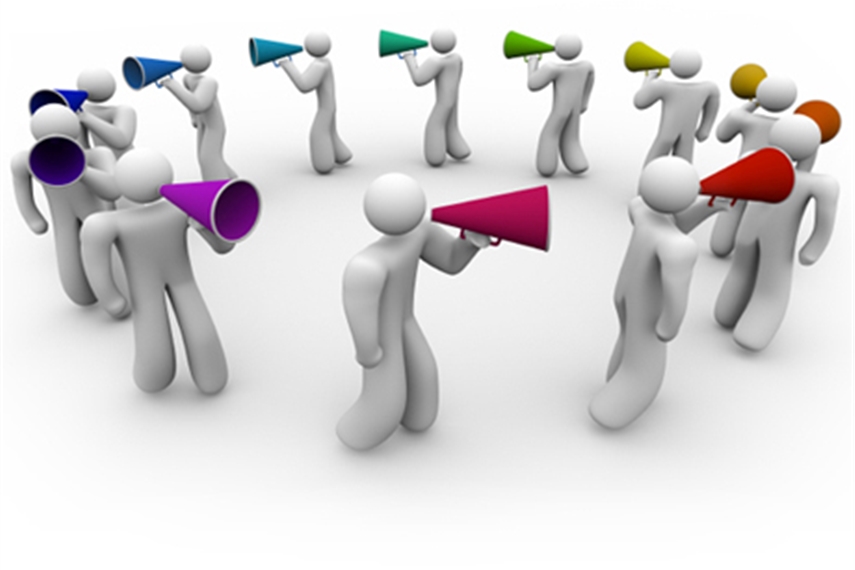 Social Currency
Does the content have value? Will you share this content with your friends and family members? Secondly, we are looking for triggers. Will this content stick in someone's mind once they have seen it?
The next time to consider is emotion. Will the content produce an emotional response? You can also hire content writing services to design a content to appeal to a broader audience?
Practical Value
Does your content or message offer anything valuable to users? Remember that clients will only buy something from you if they know what is in it for them.
Story
Does your content tell a good story that would interest people?
Your campaign does not need all of these elements to succeed. The more you have, the better it will be. The combination of these things will ensure successful marketing.
A small business banks typically on positive word of mouth marketing. Why?
It is free and can generate organic leads. Your company has to have a strong reputation if you plan on just using word of mouth as your only marketing strategy.
You need to take into account the fact that there are competitions that can beat you any time.
They can easily search for service providers in the area. Social media makes it easier for them to find your match.
SEO companies can help you create a strong marketing strategy that will let you win the game. The digital world is a new marketing platform.
Do you agree with me?
Hope you learnt much information about the positive word of mouth marketing that service-based businesses are using in their marketing campaign. You can also use these tips to get more user engagement for your online business.
Please share your feedback below and let me know some word of mouth advertising examples that helps you to grow your business. See you next time.